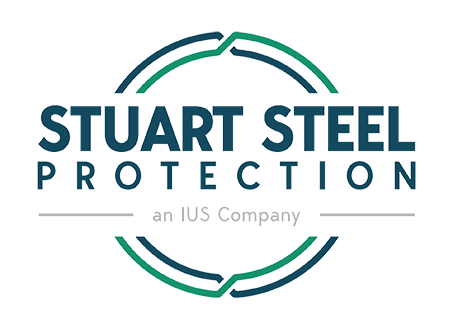 From a modest beginning in 1952, as a manufacturer's representative for a pipeline coating company, Stuart Steel Protection Corporation (SSPC) grew to become one of the leading suppliers of corrosion control products with the goal of being the most dependable, responsive and focused corrosion control supplier in the United States. In January of 2023, after over 70 years under family ownership, Stuart Steel Protection Corporation sold all assets to Integrated Utility Services (IUS). In honor of the Stuart family and the Stuart Steel Protection name the assets were purchased under newly formed Stuart Steel Protection, LLC (SSP), an IUS company. Former owner Gordon Stuart remains close to the company as a consultant to IUS and SSP. "It's been an honor to serve the SSPC family, its customers, and to build on the foundation my father laid over 70 years ago," Stuart said. "I take comfort in knowing that I'm leaving our business in the capable hands of the IUS leadership team. Their values and business principles align with the culture we've built, and I look forward to helping them in any way that I can."
Stuart Steel offers hundreds of products for corrosion control.  We serve the oil, gas, electric, water, sewer, telecommunications and marine industries.  The Stuart Steel line of quality products reflects the latest advances in corrosion control technology to protect a wide range of metallic structures.  The line includes products for cathodic protection, coatings and wraps, electrical isolation, sealing and related accessories.
We care about corrosion because it is life threatening, costly, harmful to our environment and wasteful.  The total estimated direct and indirect cost of corrosion in the United States is a staggering $552 billion dollars annually.  The damage caused by corrosion often has harmful effects to our environment; polluting our air, water and land. Most of the corrosion to our infrastructure is wasteful because it can be prevented. Let us show you how to control corrosion today.
Energy's One Supply Chain Solution™